The Lord of hosts is your Salvation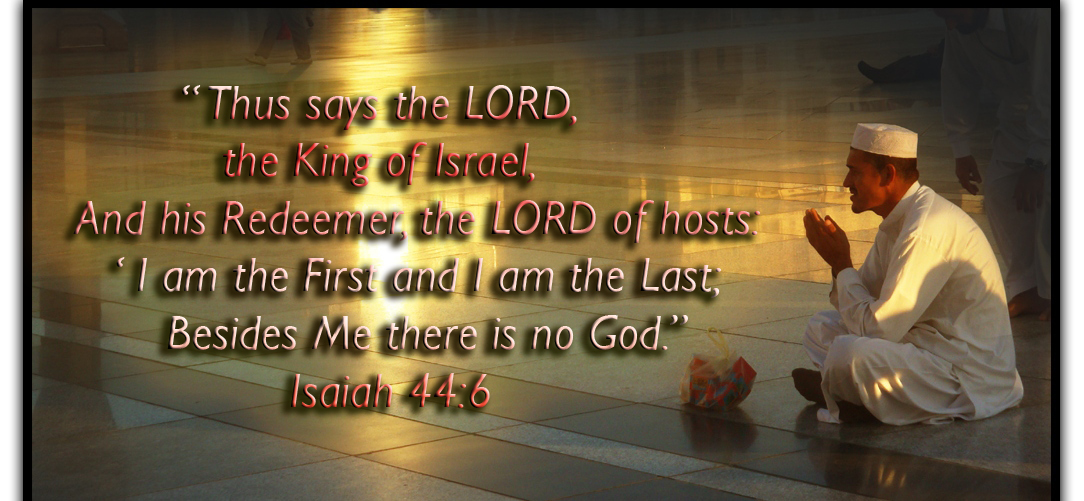 Brothers,
God of our father Ibrahim has name:
The Lord of Hosts/God Sabaoth (in Hebrew).
But what does it mean? Let's consider it today.
The Hebrew for "host" is 'Tsaba' used with something to do with warfare, armies or fighting. In general, "Host" can describe:
(1) a multitude of men (army)
(2) angels (good angels and bad/fallen angels or jinnes)
(3) physical stars.
God's attributes of sovereignty, omniscience. omnipotence are clearly implied by this majestic Name.
GodSabaoth is in complete command and total control of all HOSTS and there are no "troop movements" so to speak without His knowledge.God is Supreme Ruler of the universe. He is the Captain of all the angelic forces in the heavenly places. There's none that can compare to Him, because He is the LORD of hosts.
For behold, He Who forms mountains and creates the wind and declares to man what are His thoughts, He Who makes dawn into darkness and treads on the high places of the earth, the LORD God of hosts (Sabaoth) is His name. Amos 4:13)
..."Holy, Holy, Holy, is the LORD of hosts, the whole earth is full of His glory." Is 6:3
Let me remind you about the words of God in one of His prophecies:
4For thus the LORD has spoken to me:
" As a lion roars,
And a young lion over his prey
(When a multitude of shepherds is summoned against him,
He will not be afraid of their voice
Nor be disturbed by their noise),
So the LORD of hosts will come down
To fight for Mount Zion and for its hill.
5 Like birds flying about,
So will the LORD of hosts defend Jerusalem.
Defending, He will also deliver it;
Passing over, He will preserve it."(Isaiah 31:4, 5)
What is the meaning of this prophecy?
God is going to protect His people and His Israel during the last battle Armageddon. As we know with you, Arab countries and Iran will join their efforts in this fight against Israel and God will protect Jews. God describes Himself here as the fearless Lion jealously guarding His prey – so too the LORD of hosts is our Warrior. God is protecting us and He is our Defense.  During this final battle the LORD Jesus returns as the Commander of the armies ("hosts" which include saints, or born again Christians, or in other words, the CHURCH of God and His angels).
So, what does that mean?
It means that Jesus is the God of hosts.
He said. He claimed it. And all will see His name soon.
Let's read about it:
ﻳﻮﺣﻨﺎ ﺭﺅﻳﺎ 19 (Arabic Life Application Bible)
ﻳﻮﺣﻨﺎ ﺭﺅﻳﺎ 19
1 وَبَعْدَ هَذَا سَمِعْتُ صَوْتاً عَالِياً كَأَنَّهُ صَادِرٌ مِنْ جَمْعٍ كَبِيرٍ فِي السَّمَاءِ يَقُولُ: «هَلِّلُويَا! الْخَلاَصُ وَالْمَجْدُ وَالْكَرَامَةُ وَالْقُدْرَةُ لِلرَّبِّ إِلَهِنَا
2 فَإِنَّ أَحْكَامَهُ حَقٌّ وَعَدْلٌ، لأَنَّهُ عَاقَبَ الزَّانِيَةَ الْكُبْرَى الَّتِي أَفْسَدَتِ الأَرْضَ، وَانْتَقَمَ لِدَمِ عَبِيدِهِ مِنْهَا».
3 وَهَتَفُوا ثَانِيَةً: «هَلِّلُويَا! دُخَانُ حَرِيقِهَا يَتَصَاعَدُ إِلَى أَبَدِ الآبِدِينَ!»
4 وَجَثَا الشُّيُوخُ الأَرْبَعَةُ وَالْعِشْرُونَ وَالْكَائِنَاتُ الْحَيَّةُ الأَرْبَعَةُ سُجُوداً لِلهِ الْجَالِسِ عَلَى الْعَرْشِ، وَهَتَفُوا: «آمِينَ! هَلِّلُويَا!»
5 وَخَرَجَ مِنَ الْعَرْشِ صَوْتٌ يَقُولُ: «سَبِّحُوا إِلهَنَا يَاجَمِيعَ عَبِيدِهِ الَّذِينَ يَتَّقُونَهُ صِغَاراً وَكِبَاراً!»
6 ثُمَّ سَمِعْتُ صَوْتاً كَأَنَّهُ صَوْتُ جَمْعٍ كَبِيرٍ أَوْ شَلاَّلٍ غَزِيرٍ أَوْ رَعْدٍ شَدِيدٍ، يَقُولُ: «هَلِّلُويَا! فَإِنَّ الرَّبَّ الإِلهَ الْقَادِرَ عَلَى كُلِّ شَيْءٍ قَدْ مَلَكَ،
7 لِنَفْرَحْ وَنَبْتَهِجْ وَنُمَجِّدْهُ، فَإِنَّ عُرْسَ الْحَمَلِ قَدْ حَانَ مَوْعِدُهُ، وَعَرُوسَهُ قَدْ هَيَّأَتْ نَفْسَهَا،
8 وَوُهِبَ لَهَا أَنْ تَلْبَسَ الكَتَّانَ الأَبْيَضَ النَّاصِعَ!» وَالْكَتَّانُ يَرْمِزُ إِلَى أَعْمَالِ الصَّلاَحِ الَّتِي قَامَ بِهَا الْقِدِّيسُونَ.
9 وَأَمْلَى عَلَيَّ الْمَلاَكُ أَنْ أَكْتُبَ: «طُوبَى لِلْمَدْعُوِّينَ إِلَى وَلِيمَةِ عُرْسِ الْحَمَلِ». ثُمَّ قَالَ: «اللهُ نَفْسُهُ يَقُولُ هَذَا الْقَوْلَ الْحَقَّ».
10 فَجَثَوْتُ عِنْدَ قَدَمَيْهِ لأَسْجُدَ لَهُ، فَقَالَ لِي: «لاَ تَفْعَلْ! إِنِّي عَبْدٌ لِلهِ، مِثْلُكَ وَمِثْلُ إِخْوَتِكَ الْمُؤْمِنِينَ الَّذِينَ لَدَيْهِمِ الشَّهَادَةُ الْمُخْتَصَّةُ بِيَسُوعَ: لِلهِ اسْجُدْ! فَإِنَّ الشَّهَادَةَ الْمخْتَصَّةَ بِيَسُوعَ هِيَ رُوحُ النُّبُوءَةِ».
11 ثُمَّ رَأَيْتُ السَّمَاءَ مَفْتُوحَةً، وَإِذَا حِصَانٌ أَبْيَضُ يُسَمَّى رَاكِبُهُ «الأَمِينَ الصَّادِقَ» الَّذِي يَقْضِي وَيُحَارِبُ بِالْعَدْلِ.
12 عَيْنَاهُ كَلَهِيبِ نَارٍ، وَعَلَى رَأْسِهِ أَكَالِيلُ كَثِيرَةٌ، وَقَدْ كُتِبَ عَلَى جَبْهَتِهِ اسْمٌ لاَ يَعْرِفُهُ أَحَدٌ إِلاَّ هُوَ.
13 وَكَانَ يَرْتَدِي ثَوْباً مُغَمَّساً بِالدَّمِ؛ أَمَّا اسْمُهُ فَهُوَ «كَلِمَةُ اللهِ»
14 وَكَانَ الأَجْنَادُ الَّذِينَ فِي السَّمَاءِ يَتْبَعُونَهُ رَاكِبِينَ خُيُولاً بَيْضَاءَ، وَلاَبِسِينَ كَتَّاناً نَقِيّاً نَاصِعَ الْبَيَاضِ،
15 وَكَانَ يَخْرُجُ مِنْ فَمِهِ سَيْفٌ حَادٌّ لِيَضْرِبَ بِهِ الأُمَمَ وَيَحْكُمَهُمْ بِعَصاً مِنْ حَدِيدٍ، وَيَدُوسَهُمْ فِي مَعْصَرَةِ شِدَّةِ غَضَبِ اللهِ الْقَادِرِ عَلَى كُلِّ شَيْءٍ.
16 وَقَدْ كُتِبَ عَلَى ثَوْبِهِ وَعَلَى فَخْذِهِ «مَلِكُ الْمُلُوكِ وَرَبُّ الأَرْبَابِ».
17 ثُمَّ رَأَيْتُ مَلاَكاً وَاقِفاً فِي الشَّمْسِ، يُنَادِي الطُّيُورَ الطَّائِرَةَ فِي وَسَطِ السَّمَاءِ بِصَوْتٍ عَالٍ قَائِلاً: «هَلُمِّي اجْتَمِعِي مَعاً إِلَى وَلِيمَةِ اللهِ الْكُبْرَى!
18 تَعَالَيْ وَالْتَهِمِي لُحُومَ الْمُلُوكِ وَالْقَادَةِ وَالأَبْطَالِ، وَالْخُيُولِ وَفُرْسَانِهَا، وَلُحُومَ الْبَشَرِ جَمِيعاً مِنْ أَحْرَارٍ وَعَبِيدٍ، وَصِغَارٍ وَكِبَارٍ».
19 وَرَأَيْتُ الْوَحْشَ وَمُلُوكَ الأَرْضِ وَجُيُوشَهُمْ وَقَدِ احْتَشَدُوا لِيُحَارِبُوا هَذَا الْفَارِسَ وَجَيْشَهُ.
20 فَقُبِضَ عَلَى الْوَحْشِ وَعَلَى النَّبِيِّ الدَّجَّالِ الَّذِي قَامَ بِالْمُعْجِزَاتِ فِي حُضُورِ الْوَحْشِ وَأَضَلَّ بِهَا الَّذِينَ قَبِلُوا عَلاَمَةَ الْوَحْشِ، وَسَجَدُوا لِتِمْثَالِهِ. وَطُرِحَ كِلاَهُمَا حَيّاً فِي بُحَيْرَةِ النَّارِ وَالْكِبْرِيتِ الْمُتَّقِدَةِ،
21 وَقَتَلَ السَّيْفُ الْخَارِجُ مِنْ فَمِ الْفَارِسِ جَمِيعَ الْبَاقِينَ، وَشَبِعَتِ الطُّيُورُ كُلُّهَا مِنْ لُحُومِهِمْ.
Revelation 19 (New King James Version)
Revelation 19
Heaven Exults over Babylon
1After these things I hearda loud voice of a great multitude in heaven, saying, "Alleluia! Salvation and glory and honor and power belong to the Lord our God! 2 For true and righteous are His judgments, because He has judged the great harlot who corrupted the earth with her fornication; and He has avenged on her the blood of His servants shed by her." 3 Again they said, "Alleluia! Her smoke rises up forever and ever!" 4 And the twenty-four elders and the four living creatures fell down and worshiped God who sat on the throne, saying, "Amen! Alleluia!" 5 Then a voice came from the throne, saying, "Praise our God, all you His servants and those who fear Him, both small and great!"
6 And I heard, as it were, the voice of a great multitude, as the sound of many waters and as the sound of mighty thunderings, saying, "Alleluia! For theLord God Omnipotent reigns! 7 Let us be glad and rejoice and give Him glory, for the marriage of the Lamb has come, and His wife has made herself ready." 8 And to her it was granted to be arrayed in fine linen, clean and bright, for the fine linen is the righteous acts of the saints.
9 Then he said to me, "Write: 'Blessed are those who are called to the marriage supper of the Lamb!'" And he said to me, "These are the true sayings of God." 10 And I fell at his feet to worship him. But he said to me, "See that you do not do that! I am your fellow servant, and of your brethren who have the testimony of Jesus. Worship God! For the testimony of Jesus is the spirit of prophecy."
Christ on a White Horse
11 Now I saw heaven opened, and behold, a white horse. And He who sat on him was called Faithful and True, and in righteousness He judges and makes war. 12 His eyes were like a flame of fire, and on His head were many crowns. He had a name written that no one knew except Himself. 13 He was clothed with a robe dipped in blood, and His name is called The Word of God. 14 And the armies in heaven, clothed in fine linen, white and clean, followed Him on white horses. 15 Now out of His mouth goes a sharpsword, that with it He should strike the nations. And He Himself will rule them with a rod of iron. He Himself treads the winepress of the fierceness and wrath of Almighty God. 16 And He has on His robe and on His thigh a name written:
KING OF KINGS AND LORD OF LORDS.
The Beast and His Armies Defeated
17 Then I saw an angel standing in the sun; and he cried with a loud voice, saying to all the birds that fly in the midst of heaven, "Come and gather together for the supper of the great God,18 that you may eat the flesh of kings, the flesh of captains, the flesh of mighty men, the flesh of horses and of those who sit on them, and the flesh of all people, free and slave, both small and great."
19 And I saw the beast, the kings of the earth, and their armies, gathered together to make war against Him who sat on the horse and against His army. 20 Then the beast was captured, and with him the false prophet who worked signs in his presence, by which he deceived those who received the mark of the beast and those who worshiped his image. These two were cast alive into the lake of fire burning with brimstone. 21 And the rest were killed with the sword which proceeded from the mouth of Him who sat on the horse. And all the birds were filled with their flesh.
People who will come with God Jesus will be clothed in fine linen, white and clean. From His mouth comes a sharp sword, so that with it He may strike down the nations and He will rule them with a rod of iron and He treads the wine press of the fierce wrath of God, the Almighty. It is the symbolic description of Jesus showing us that He is going to judge us by HIS WORD. His Word is His sword. When will it happen? Soon, be ready. Increase of daily cataclysms only proves His prophecies about His Return. Be ready. Sober up! Repent! Confess your sins and repent! Only through YOUR FAITH you will escape His judgment.
So all Israel will be saved just as it is written,
"THE DELIVERER WILL COME FROM ZION,
HE WILL REMOVE UNGODLINESS FROM JACOB".
(Ro 11:26)
God is going to REMOVE our ungodliness by separating sins and people who LOVE their sins from His HOLY and chosen people of all nations.
Brothers, comparing Scripture with Scripture we find that in Rev. 22:13 Jesus identifies Himself as "I am the Alpha and the Omega, the first and the last, the beginning and the end."
So Jesus is our God Sabaoth (similar affirmation by Jesus are found in Rev 1:17, Rev 2:18). Jesus claims to be the LORD of hosts. His second coming and His Judgment was predicted before His birth. Now we know this TRUTH too.
But who will be able to escape His Judgment on earth?
Only those people who will PUT their TRUST in Him.
They are born by God, forgiven of their sins and considered by God as holy people.
They are Muslim-background believers. They are ex- criminals and murderers, terrorists and those who wanted to be shahyds but THEY TURNED from their sins to God Jesus and He forgave their sins.
Be one of these sons of God adopted by Him through FAITH and HOLY LIFE walking with God Jesus.
Keep these truths about God Sabaoth in mind as you study the Holy Scriptures. May these insights motivate us all to run without hesitation or reservation into the Strong Tower of His wonderful Name, the LORD of hosts to be saved by Him and protected in any moment of our life.
ﺍﻟﻤﺰﺍﻣﻴﺮ 24 (Arabic Life Application Bible)
ﺍﻟﻤﺰﺍﻣﻴﺮ 24
لِدَاوُدَ
1 لِلرَّبِّ الأَرْضُ وَكُلُّ مَا فِيهَا. لَهُ الْعَالَمُ، وَجَمِيعُ السَّاكِنِينَ فِيهِ. 2 لأَنَّهُ هُوَ أَسَّسَ الأَرْضَ عَلَى الْبِحَارِ، وَثَبَّتَهَا عَلَى الأَنْهَارِ.
3 مَنْ يَحِقُّ لَهُ أَنْ يَصْعَدَ إِلَى جَبَلِ الرَّبِّ، وَيَقِفَ فِي بَيْتِهِ الْمُقَدَّسِ؟
4 إِنَّهُ صَاحِبُ الْيَدَيْنِ الطَّاهِرَتَيْنِ وَالْقَلْبِ النَّقِيِّ. ذَاكَ الَّذِي لاَ يَحْمِلُ نَفْسَهُ عَلَى الْبَاطِلِ، وَلاَ يَحْلِفُ مُنَافِقاً.
5 يَتَلَقَّى الْبَرَكَةَ مِنَ الرَّبِّ، وَالْبِرَّ مِنْ عِنْدِ اللهِ مُخَلِّصِهِ.
6 هَذَا هُوَ الْجِيلُ السَّاعِي وَرَاءَ الرَّبِّ، الطَّالِبُ وَجْهَكَ يَاإِلَهَ يَعْقُوبَ.
7 ارْفَعِي رُؤُوسَكِ أَيَّتُهَا الأَبْوَابُ، وَارْتَفِعِي أَيَّتُهَا الْمَدَاخِلُ الأَبَدِيَّةُ، فَيَدْخُلَ مَلِكُ الْمَجْدِ.
8 مَنْ هُوَ مَلِكُ الْمَجْدِ هَذَا؟ إِنَّهُ الرَّبُّ الْقَدِيرُ الْجَبَّارُ، الرَّبُّ الْجَبَّارُ فِي الْقِتَالِ.
9 ارْفَعِي رُؤُوسَكِ أَيَّتُهَا الأَبْوَابُ، ارْفَعِيهَا أَيَّتُهَا الْمَدَاخِلُ الأَبَدِيَّةُ، فَيَدْخُلَ مَلِكُ الْمَجْدِ
10 مَنْ هُوَ مَلِكُ الْمَجْدِ هَذَا؟ إِنَّهُ رَبُّ الْجُنُودِ، هُوَ مَلِكُ الْمَجْدِ.
Psalm 24 (New King James Version)
Psalm 24
A Psalm of David.
1The earth is the LORD's, and all its fullness,
The world and those who dwell therein.
2 For He has founded it upon the seas,
And established it upon the waters.
3 Who may ascend into the hill of the LORD?
Or who may stand in His holy place?
4 He who has clean hands and a pure heart,
Who has not lifted up his soul to an idol,
Nor sworn deceitfully.
5 He shall receive blessing from the LORD,
And righteousness from the God of his salvation.
6 This is Jacob, the generation of those who seek Him,
Who seek Your face.  Selah
7 Lift up your heads, O you gates!
And be lifted up, you everlasting doors!
And the King of glory shall come in.
8 Who is this King of glory?
The LORD strong and mighty,
The LORD mighty in battle.
9 Lift up your heads, O you gates!
Lift up, you everlasting doors!
And the King of glory shall come in.
10 Who is this King of glory?
The LORD of hosts,
He is the King of glory.  Selah
Arabs and Muslims,
be SAVED by God RIGHT NOW!
Brothers, Islam and the Bible call Jesus as Kalimat-Ullah- WORD of Allah!
Will you reject God by rejecting His SON?
Look if you will reject Son, it means you dont believe in His Father Allah. It means you are

AGAINST

Allah.
Islam came later after prophecies of Allah already existed that His Son Jesus will save the world from sins. So, what is Islam? ONE of religions. Look brother, there are millions religions and all they worship millions of gods which are called by God of Ibrahim as IDOLS.
Way for people worshiping idols is hell. Islam is among them. Why? Because Islam makes God of our father Ibrahim

a LIAR

by claiming that there is

NO Son of God

. Islam is closing eyes of Muslims to the words of Allah. Which man on the earth is able to

BEAR INIQUITIES

of the world?

Sins

of people? How SERVANT can

JUSTIFY

many people? It is impossible for a man. But only for God! We worship perfect God. He DIED instead on us. His name is the most perfect – Jesus….Isa Ibn Allah…Isa Allah…Issa Al Massih. And He is God of our father Ibrahim. Turn from sins to HIM and LIVE eternally as son of God!
Be saved right NOW
How to LIVE with God Jesus?
2 Corinthians 7:1 Having therefore these promises, dearly beloved, let us cleanse ourselves from all filthiness of the flesh and spirit, PERFECTING HOLINESS IN THE FEAR OF GOD.
Hebrews 12:28 Wherefore we receiving a kingdom which cannot be moved, let us have grace, whereby we may SERVE GOD ACCEPTABLY WITH REVERENCE AND GODLY FEAR
Fellowship with God
means YOU Arabs and Muslims
can be called sons of God.
You can be forgiven of ALL your sins!
You can be
adopted by God
THROUGH your Faith
in His Son Jesus.
Can you call Jesus the Son of God? Is He God in your life? Have you given Him absolute control of your life and future? If not, do is right NOW!
Pray now to the LORD and accept His forgiveness of all your sins through FAITH in His Son – God Jesus Christ!
Pray God right now
And be saved!
God is bringing Judgement. Return of the Lord Jesus and His Judgement day should make difference in our behavior. Live your best in purity. Be excited about meeting with the Lord. You should anxiously await with joiful anticipation of the Lord's return. If your hearts is filled with anticipation, excitement and joy, it indicates that you are walking with the Lord. If you are NOT sure and confident that if you would die today you would go to Heaven, it means you need to get right with God. If you never said- YES- to Jesus, do it today! If you have fallen away from the Lord, come back to Him today.
We will close with prayers: Father, we believe that Jesus is coming again. We believe we need to be ready. And Lord I am praying about any person who is reading my message and if they dont have confidence that they are ready for Your return, help them to come to You today and get right with You now. Amen.
First, recognise brother, that you are sinner. Be sorry for your sin. And ask God to forgive you right now. The way as we do that TROUGH PRAYER. That's how we communicate with God. I'd like to lead you in prayer. If you want Christ to forgive your sins. If you want to know that when you will die you will go to Heaven then pray this prayer with me right now:
God, I know I am a sinner. And I am sorry for what I have done. And I turn from my sin now and ask You to forgive me. Thank You that Your Son Jesus Christ died on the cross and shed His blood for me. Be my Savior and my Lord. And be my friend. I want to follow You from this day forward. Fill me with Your Spirit. And help me to be Your disciple. Thank You for accepting me. Thank You for forgiving me. Thank You that I am now YOURS. In Jesus' name I pray. Amen.
If you sincerely asked God to forgive you then WELCOME to the family of God. Now you are adopted by God. Now you bacame His son and His inheritance. His angels have written your name in the Book of Life. And you have the BRIGHT FUTURE.
God Jesus said:
"I tell you the truth, whoever hears my word
and believes him
who sent me has eternal life and will not be condemned;
he has crossed over from death to life. John 5:24
Walk with God and live eternally Arab nation! Amen.
Rev. 4:8 "Holy, holy, holy is the Lord God Almighty, who was, and is, and is to come."
Brothers, God Jesus is COMING BACK to us to the earth. Be prepared to LIVE with Him and not to die without Him! Repent and make your ways straight. To make your ways straight, then, please the Lord in all you do by BELIEVING in His Son Jesus Christ.
Turn away from a life of sin to a life of righteousness (Rom. 12:21).
This is the way of peace (Luke 1:79).
It is also the way to prosperity, blessings, answered prayer, joy and every good thing (Prov. 13:21; 1 John 3:22; Heb. 13:21).
If you prayed this simple prayer above or if you need more information or still have questions about who Jesus is or if you want to believe in God Jesus then please email me and contact me (contacts are below) because we should be together. God called us as believers in Him or CHURCH.
Bahira
Contradictions in Islam and Qur'an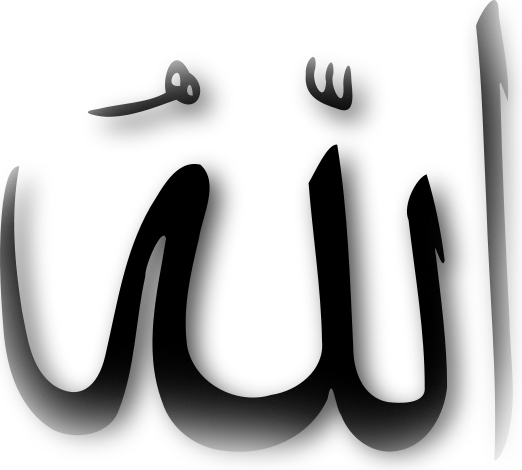 Pure rainwater
The Qur'an says rainwater is pure, even though it has an average PH of 5.6. In some industrial areas rainwater can also be toxic.
And He it is Who sends the winds as good news before His mercy; and We send down pure water from the cloud,
Christians worship Mary
Mary was never worshipped by Christians as part of the Trinity. On the other hand, the Qur'an reiterated Muhammad's misunderstanding on the concept of the Trinity:
And behold! Allah will say: "O Jesus the son of Mary! Didst thou say unto men, worship me and my mother as gods in derogation of Allah'?" He will say: "Glory to Thee! never could I say what I had no right (to say). Had I said such a thing, thou wouldst indeed have known it. Thou knowest what is in my heart, Thou I know not what is in Thine. For Thou knowest in full all that is hidden
Jews say Ezra is the son of Allah
Historically, there was not a single Jew who held such a view. The Jews were historically strict monotheists. But the Qur'an accused them of polytheism. Maybe the Sahaba couldn't think of anything wrong with Judaism so they made something up.
The Jews call 'Uzair a son of Allah, and the Christians call Christ the son of Allah. That is a saying from their mouth; (in this) they but imitate what the unbelievers of old used to say. Allah's curse be on them: how they are deluded away from the Truth!
Mathematical error in hereditary laws
4.11: Allah (thus) directs you as regards your Children's (Inheritance): to the male, a portion equal to that of two females: if only daughters, two or more, their share is two-thirds of the inheritance; if only one, her share is a half. For parents, a sixth share of the inheritance to each, if the deceased left children; if no children, and the parents are the (only) heirs, the mother has a third; if the deceased Left brothers (or sisters) the mother has a sixth. (The distribution in all cases ('s) after the payment of legacies and debts. Ye know not whether your parents or your children are nearest to you in benefit. These are settled portions ordained by Allah; and Allah is All-knowing, Al-wise.
4.12: In what your wives leave, your share is a half, if they leave no child; but if they leave a child, ye get a fourth; after payment of legacies and debts. In what ye leave, their share is a fourth, if ye leave no child; but if ye leave a child, they get an eighth; after payment of legacies and debts. If the man or woman whose inheritance is in question, has left neither ascendants nor descendants, but has left a brother or a sister, each one of the two gets a sixth; but if more than two, they share in a third; after payment of legacies and debts; so that no loss is caused (to any one). Thus is it ordained by Allah; and Allah is All-knowing, Most Forbearing.
wife: 1/8 = 3/24,
daughters: 2/3 = 16/24,
father: 1/6 = 4/24,
mother: 1/6 = 4/24,
total = 27/24=1.125
The total does not equal to 1. This error can never be reconciled in any way.
Questions and Answers
Re: Ask your question!
Contact me and I will answer to your questions about Islam and the Bible.
Bahira
—————————————————-
Contact me here to talk about christian God and Islam: fadlofallah@hotmail.com
Muslim Prayer Room
Brothers, join us in Prayer Room here to pray about each other!
Let's pray together! Post your prayers here and we will pray together.
We ALL are Church of God or Ummah/fellowship of believers in God Jesus:
http://arabchurch.wordpress.com/prayer-room/
mira (10:33:37) :

Dear Brothers and sisters, please pray for me i really don't like airplanes and i should travel soon as i am pregnant i am afraid so afraid please join me in prayers so the lord will give me peace and freedom from this fear, i appreciate your prayers Blessings
Mira
Lebanon

29 07 2010

arabkingdom (12:05:50) :

Father, please bless my sister Mira. Protect her and her child during all days of their lives. Please be with them during their trip. Father do not leave them alone. Be their God, Friend, Father and bless all relatives of Mira. Lord be their God. Save them all! Do not leave none of them alone.
Bring them salvation and all Your eternal blessings!
In the name of Your Son Jesus I prayed. Amen.

29 07 2010

arabkingdom (13:57:53) :

Father, please save Arabs in Lebanon. In Hezbollah. Please bring salvation and freedom to Muslims in Lebanon. Father be their FREEDOM. Lead their hearts to worship YOU by their righteous and holy lives. Amen. Amen. Bahira
Muslim Chat Room
Muslim Chat Room 'Islam'
Brothers, join us in our Muslim Chat Room here:
http://www.chatzy.com/arabkingdom
Muslim Forum
Muslim Forum 'Freedom without Limits'
Brothers, join us in our Muslim Forum here:
http://ummah.forumbuild.com
bahira

Post subject: Re: For Bahira

Posted: Mon Sep 27, 2010 2:14 pm

Joined: Sun Oct 18, 2009 9:22 am
Posts: 29

Sister, salvation is very simple: through FAITH in God Jesus, REPENTANCE and CONFESSION of your sins.
You should believe in God Jesus and LIVE according to His words, WALKING in FAITH what means implementing all His words and commandments. This life means REPENTANCE of your sins when you TURN from sins to GOD, when you ABANDON your sins and make a STEP of FAITH toward God. God will purify you like gold and after repentance He promised to forget and forgive your sins. You will be FREE of your sins and the Holy Spirit will give you a TESTIMONY in your heart that you are forgiven and adopted by God to be His Inheritance. If you will BE SURE in this FORGIVENESS you are FORGIVEN by God and this assurance will be granted to you by God Himself. God does not want to make this salvation complicated. It is VERY simple. But it is NOT a miracle. We should NOT wait when we will become holy by any miracle but we SHOULD become HOLY by TURNING from sins to God Jesus. This is the TRUE repentance evident in your changed and holy life. If you will not abandon your sin, you are sinner. NOT a CHRISTIAN! If you didn't turn from your sins, you are sinner. You are not Christian but a criminal against God and people. That's why to BE SAVED: BELIEVE, REPENT, CONFESS your sins, ABANDON them and LIVE a holy life. The way of sin is not for you! But the Kingdom of your Father is FOR YOU!

_________________
John 3:16

16 For God so loved the world that He gave His only begotten Son, that whoever believes in Him should not perish but have everlasting life.
Here I am, Lord.  Send me.
Radio Rouses Realization of Christ
July 7, 2010
Many letters are sent to GFA Radio stations. Each one is read by staff, prayed over and given a response.
Eighteen-year-old Osman Singh and his family stumbled upon GFA Radio as they shuffled through the programs on their home radio. In their own native tongue, the speaker read John 3:16, "For God so loved the world that He gave His only begotten Son that whoever believes in Him should not perish but have eternal life."
The verse sank deeply into Osman's heart.
"Who is the real God?" he wondered.
Osman was raised in the traditional faith of his ancestors. He and his family strictly followed all the customs and rituals of that faith, but as the days passed, Osman couldn't forget the gripping words he heard on the radio program.
He found the address to the radio station and began writing letters filled with questions about the Christian God.
Correspondents from the station read each letter with care and explained who Jesus was to Osman. As letters traveled back and forth, Osman came to the realization that Jesus was the real God and received Him as Savior, forsaking the beliefs he grew up with. He continued to write letters and told those at the GFA Radio station about his decision. They followed up with encouragement to rely on God, and Osman's devotion to Christ keeps growing.
Courageous Missionary Murdered
May 28, 2010
GFA-supported missionaries know they may be risking their life to minister in dangerous areas.
Ajit Bansi, a Gospel for Asia-supported missionary, dreamed of the day he could dedicate a church building for his growing congregation. But just days before it was to take place, his dream was crushed. An extremist anti-Christian group cruelly ended his life May 20.
Pastor Ajit served the Lord in Assam, India, knowing the very real possibility of incredible personal danger. Risking everything to share the hope of Christ, he led many people to the Lord and served as pastor of a church with about 60 believers.
Pastor Ajit saw his dream of a church building unfolding before him as God provided for the land and construction. He went to a nearby town to purchase the final building supplies for the church, but he never came home.
During his journey, a violent anti-Christian group ambushed Pastor Ajit and three other travelers. Leaving no option for escape, the extremists brutally shot and killed all four of their hostages, dumping the bodies on the roadside.
"Pastor Ajit was one of hundreds of missionaries risking their lives to share Jesus' love in this area," said GFA President K.P. Yohannan. "He was doing a great work, and his life brought hope to many people. It is extremely sad that this pastor never saw his dream fulfilled.
"Pastor Ajit left behind his wife and two small children. His church lost its pastor. They all need prayer in this very difficult time, as do the other missionaries in this area."
GFA leaders are caring for Pastor Ajit's bereaved family. They request prayer that the Lord will comfort them and provide for their needs.
Landlord's Life Changed After Believing in Christ
May 20, 2010
Manik shared the message of salvation with his landlord, who then came to know of His love in a personal way.
Prahlad Rangan was curious about a man who lived in one of his rented houses, so he went to visit him. When Prahlad reached the home, he began asking his tenant about his work.
Seeing this as a great opportunity, Prahlad's renter, Gospel for Asia-supported missionary Manik Patel, began sharing about Jesus Christ. Manik explained to his landlord the significance of Christ's death on the cross and His resurrection.
Prahlad listened carefully and soaked up every word Manik spoke to him. Snapshots of all his struggles flashed in his mind as he listened to the missionary. He wondered if maybe this Jesus Manik spoke of could take care of his issues.
"Would Jesus Christ mind solving all my problems that I am going through in my family life if I put my faith in Him?" Prahlad asked the missionary.
Manik answered by encouraging him to put his faith in Jesus and then prayed for him.
A few days later, Prahlad came back to visit Manik. This time, joy lit up his face as he explained what had happened. When Prahlad started believing in the power of Jesus Christ, he witnessed how the Lord solved all the problems he was worried about, and he even got a job promotion. Now, there was immense peace in his life.
"Whatever problems come in my life, I will never deny the Lord Jesus Christ," Prahlad told Manik.
This declaration was put to the test as Prahlad began facing opposition from his family members, who were loyal worshipers in the local, traditional religion. They asked Prahlad to deny Jesus and come back to the gods and goddesses he grew up worshiping, but Prahlad remained strong in his newfound faith and refused.
He asks for prayer for the salvation of his family, and that the Lord would continue to give him strength and grace to stand firm in his love for Christ.
Before He was Pastor
April 26, 2010
Pastor Udyan and his family used to worship idols like these before discovering Jesus Christ.
Udyan Venkatesan wasn't always a Gospel for Asia-supported pastor. In fact, he wasn't even a Christian. He was raised in a place dominated by worship of false gods and goddesses. The home he grew up in had various shrines to deities that he and his family regularly worshiped.
His parents worked as laborers to take care of him and his six siblings. But one day, his parents both fell ill and had to stop working. Udyan and his siblings were left with no one to care for them.
He and some of his older siblings had to quit school because there wasn't enough money to pay their school fees. They moved to another village where two of his older brothers found jobs as laborers.
Days went by, and Udyan and his family were still stuck in the same situation. But then Udyan met Kishore, a Bible college student, and got to hear the Gospel message for the first time. Kishore invited him to a church service, and when he attended, Udyan felt immense peace flood his heart for the first time in his life. He decided he would start attending church regularly.
They stopped going to temples and cleared the idols out of their homes. His family members fought against him in his decision, but Udyan continued to go. It didn't take long for him to fall in love with Christ and give his life to his Savior.
Udyan's family started to see the change in his life, and God's blessings even spilled over into their lives, which softened their hearts. They all eventually came to know the Lord as their Savior, too, and were delivered from the bondage of witchcraft and evil spirits. They stopped going to temples and cleared the idols out of their homes.
Later, Udyan enrolled in a Bible college where he learned more about God's Word and trusting Him. During his time at the college, he struggled with physical hardships and multiple battles with sickness, but each time, the Lord heard his pleas and healed him.
When he graduated, Udyan joined the mobile team ministry for a time. Later he became the pastor of the church he now leads, which has about 110 believers.
Today Udyan is committed to serving the Lord and helping others see past the idols to the God who died for them.
Daily Study
About our STUDY
Brothers, if you are unable to read our daily messages in your mail box then please visit daily our site: https://muslimstudy.wordpress.com
We will publish all our messages on this site.
The best messages will be also published here: http://arabkingdom.wordpress.com
So, even if you cannot see pictures in our messages or to read text then just visit our site and find this message placed there:
https://muslimstudy.wordpress.com

Is the WAY to God in Islam?




Are you forgiven by God in Islam? Are you SURE that Allah forgave you ALL your sins? Or may be you are just going to hell by following Islam?!

Who is God of our father Ibrahim? God is LOVE
Prayers
Hold us Jesus closer and closer
Hold us close today Lord.
Hold us close to Your heart.
Wipe away the tears this world imposes.
Give us another glimpse of Your glory.
Give us a heart of worship at all times Lord.
Worship from the heart tears down all the walls.
Amen
Thankful
Thank you Lord for all you have done for me!!!!!!
Praise the Lord all the earth
Dear Lord,
it is a new day, new grace pouring from you to us people.
Lord, blessed be your name for ever.
Thank you for Jesus Christ who took on flesh and died for us sinners on the Cross.
Lord, thank you.
We cannot pay you back.
The only thing we can do is to give you praises and serve you.
Lord, I am praying for the people who lost motivation in life, who go through emptiness, etc. Without you no on is actually immune from the burden, but with you we are strong, covered by Jesus blood, protected by You, Lord.
We do know that the satan's primary goal is to kill, steal, and destroy, but we also do know that you are stronger than satan and you are the One who is the winner in this battle.
Lord, may we do proclaim your name forever and ever.
May Psalm 150 is our prayer today
"Praise the Lord in His sanctuary,
praise him in his mighty heavens,
Praise him for his acts of power,
praise him for his surpassing greatness.
Praise him with the sounding of the trumpet,
praise him with the harp and lyre,
praise him with tambourine and dancing,
praise him with the strings and flute,
praise him with the clash of cymbals,
praise him with resounding cymbals.
Let everything that has breath praise the Lord.
Praise the Lord."
Amen.
That God really help me to understand where the soul of my mother now
My mother died on September 24. She had heart attack.
Thank you very much for your prayers. God really works and helps me now that to fill and to direct my life.
I just concern, where the soul of my mother now. Does her name written in the book of life?
Does she with God will be in eternity?
I prayed for her 20 years. Before she was against my faith in Jesus.
From the time, that she had Alzheimer dementia –she understood that no doctor can heal her. I explained about possibility to receive Divine Healing through the faith in Jesus. From that period she started to read Christian book. I brought her to church, when she was able. I tried to pray many times together with her. She read not one time the prayer of salvation.
Her faith in God was so little. She did not understand that she is a sinner and actually was not so sure that God exist.
She was very nice person with good attitude toward people. She did not do bad things in life. She always tried to be thankful and to tell good words to people. But I did not see that she had really this born again experience with living faith toward God.
Does exist any Scriptural support what is the destiny such people according to Holly Bible? Where the souls of such people after death? I so need that God will speak and show it to me.
Zinaida Garbuz from Israel
Thankful
I am thankful that there is a heavenly father who will supply my needs according to his riches and Glory. I am thankful that I can turn to God and not man and when man fails me My Almighty is always there for me giving me strength and healing me. I am thankful that I have a friend who loves me more than I love myself.
Stay Bless every one and keep the peace.
My soul cries out to you
Sometimes
We are in a dry parched land
We cannot hear his voice
We cannot see his hand
Then
My soul cries out to you my love
My soul seeks you oh God above
Am
So thirsty for your presence
I feel so keenly the slightest absence
Return oh my love onto me
Refresh
My spirit so that I can be
Alive
Restored
My soul cries out to you my love
My soul seeks you oh God above
Hell is
Absence of Him
No peace
No joy within
Who can bear to be apart
From love
From light
Having to stay in the dark
Oh
Not me
S0
I cry out to thee
My soul cries out to you my love
My spirit seeks you oh God above
Lonelinesss
Is
Solo soul weeping on the cross
Separated from the Father
Majesty Lost
His death
Salvation's cost
This price he paid for our company
To
Buy us back from adam's mutiny
My heart is broken at his sacrifice
My soul cries out to you my love
My spirit seeks you oh God above
Prayer
Pour out Your Spirit on us Lord.
Bless those that seek from a contrite heart.
Comfort all in need.
Amen
Here at the end
Jesus, i'm here to tell you how much I was blessed by your encouragement today. I am glad that you are my friend. Please relay my love to those who are with you already. Please tell them how much I miss them. And how much I look forward to being with them again soon. I was able to see some things from your point of view today. As I get closer to you Lord, and try my best to walk beside you, you are making life more and more clear to me. I believe that I am finally becoming the man that you intended for me to be. Thank you Lord. You know how sorry I am for being so blind to your will for so long. If I didn't have your forgiveness and understanding I would have checked out long ago. Thank you for your assurance my friend. Thank you for providing for my needs today. And for another 24 chances to please you. Your protection was obvious today, thank you. Please Lord, I'm asking again that you would send me the woman that you have prepared for me. For another chance to love and be loved. For a Godly woman that shares you as a friend also. I love you tonight Jesus. I pray that your love fills the heart of my new friend and that we can give you the Glory for the answer to both of our prayers for happiness. It is in your name Jesus that I ask these things and give thanks, Amen.
Prayer LORD GRANT ME THE GRACE OF A DEEP, FERVENT AND LIVING FAITH IN YOU
REMOVE FROM ME PRIDE, VANITY, INSINCERITY, TIMIDITY AND ANYTHING WHATSOEVER WHICH MAY BE AN OBSTACLE TO MY COMPLETE ACCEPTANCE OF YOUR REVEALED TRUTH
MAY I BE ABSOLUTELY TRUE TO YOU, ASSENTING WITH ALL MY BEING TO EVERYTHING YOU WOULD HAVE ME BELIEVE
LEAD ME BY YOUR GRACE TO WORSHIP YOU AS YOU DESIRE TO BE WORSHIPPED SO THAT EVER GUIDED BY YOUR TRUTH I MAY GROW DAILY IN YOUR LOVE.
Blessed be your name, Lord
Dear Lord,
as a new day arises and new grace pouring from you covers this Universe, I/we long to worship you.
Lord, you are the only source of life in this world and life everlasting that is not from this world.
Lord, you are the only Hope we have.
Blessed be your name.
We praise you and worship you.
Creator of the universe, King of all, Savior who won over the satan and death.
Blessed be your name forever.
I/we will say it again.
Blessed be your name.
Thank you, Father, for he Son Jesus Christ who died on the Cross to save us from the eternal death.
Thank you.
Amen.
Subhana Rabbi yal A'ala!
Be saved my Arab nation!
Read the Bible online here in Arabic and in many oher languages:
http://www.biblegateway.com/versions/
If you need more information or still have questions about who Jesus is or if you want to believe in God Jesus then
please email me and contact me here because we should be together. God called us, believers in Him or CHURCH:
http://www.muslimstate.wordpress.com       http://www.arabworld.ning.com
http://www.arabkingdom.wordpress.com
fadlofallah@hotmail.com
Join us in Muslim Forum: http://www.hooreeya.wordpress.com or http://www.ummah.forumbuild.com
Join us in our Chat Forum: http://www.chatzy.com/arabkingdom
Read our DAILY Study here: http://www.muslimstudy.wordpress.com